DataKind 10 Year Anniversary Celebration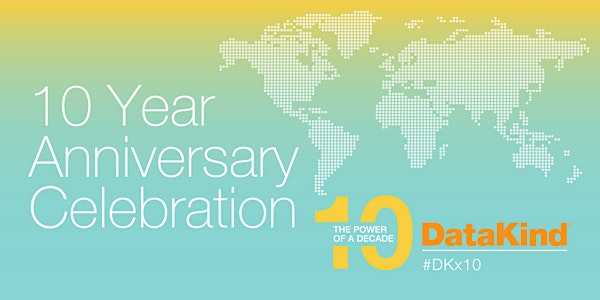 With remarkable progress in advancing the use of data science in our first ten years, we turn to the future to examine the opportunities, challenges, and impact that data science and AI can have in the service of humanity.
Aligned with the 77th session of the UN General Assembly, we're bringing together a select group of thought leaders, practitioners, DataKind volunteers, and donors to advance the use of data science and AI in solving the world's most pressing challenges.
Hear global leaders share where data science and AI can have an outsized impact to accelerate progress. Together, we'll discuss how we can—and are—collectively advancing the application of advanced technologies to benefit communities around the world. And we'll celebrate a decade of the Data for Good movement that has, and will continue, to advance new approaches and solutions for all of us.
Event details:
Bringing together partners, donors, and thought leaders, we'll reflect on DataKind's first decade using data science and AI to advance the global social sector, as well as explore what the future can bring.
Highlights include compelling keynotes; a panel of experts; reflections from our Co-Founder + Executive Director Emeritus, Jake Porway; and exciting developments as DataKind broadens its work with nonprofits, tech partners, data science leaders, and forward-looking funders.
It'll be an extraordinary event filled with celebration, reflection, and future visioning. Join us and register for your virtual ticket now. We're looking forward to harnessing the power of data science and AI in the service of humanity together.
Event agenda:
Friday, September 16, 2022, 8-11am EST
Welcome
Opening Remarks: Jake Porway, Co-Founder + Executive Director Emeritus, DataKind
Keynote
Panel: The Power of a Decade—DataKind Impact and the Data for Good Movement Past + Present + Future
Roundtable: Convening with a Purpose—A Discussion with Members of DataKind's New Partner Advisory Council
The Future of DataKind: Lauren Woodman, CEO, DataKind
Closing Remarks