De-risking investments in biosolutions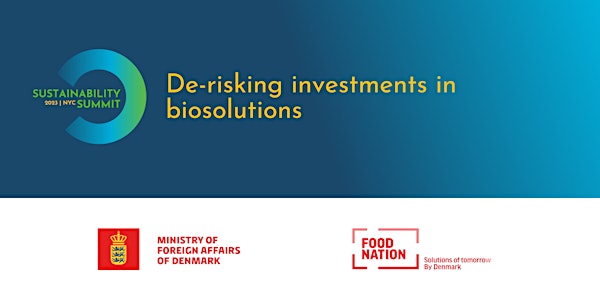 De-risking investments in biosolutions
In cooperation with The Food & Bio Forum and Food Nation
Industrial biotechnology offers a range of solutions that can push and accelerate the green transition, from alternatives to chemicals and pesticides to healthier and sustainable food. In order to achieve long-term societal benefits from biotech, the public and private stakeholders have a central role to play to stimulate investments and create the right policy framework conditions for the industry to prosper.
The panel will discuss, among others, the following questions:
· How can public and private actors embed and support scale-up of innovations in the biotech sector especially for biosolutions where the full potential remains untapped?
· How much are investments affected by regulatory uncertainty? How can investment be de-risked through policy-making?
Lise Walbom, CEO Food Nation
Claus Feldby, SVP Biotech, Novo Nordisk Foundation
Morten Enggaard Rasmussen, Executive VP, People Sustainability & Brand, Novozymes
Joshua Lather, Co-founder and CEO, Synonym Bio
Stephanie von Stein, Director of International Engagement at The Good Food Institute
More speakers to be announced soon.