Fueling an Inclusive Global Economy through Care Infrastructure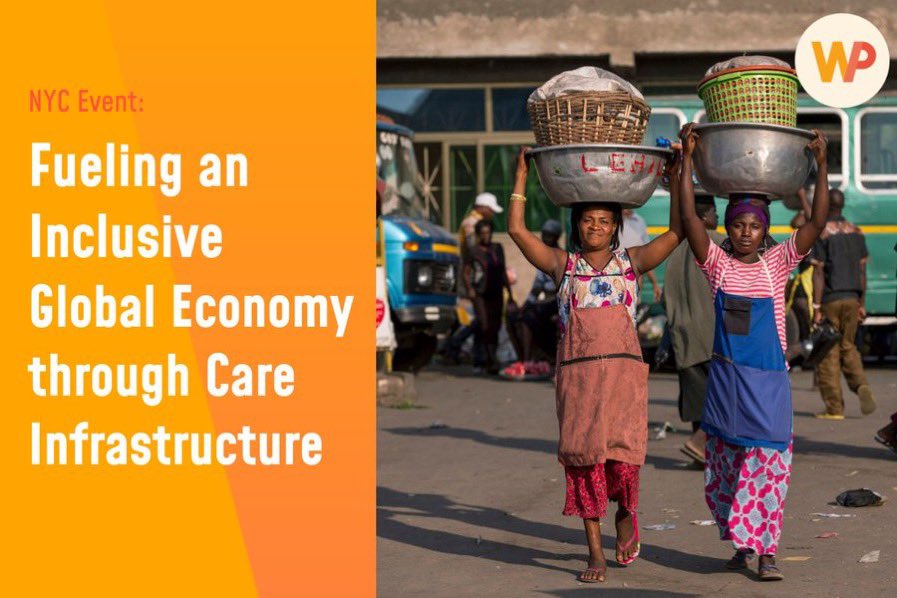 Join WeProsper, a global coalition for women's economic empowerment, for an unofficial side event to UNGA focused on creating sustainable and inclusive economies through care investments in social and physical infrastructure.
Reducing and redistributing the unpaid care work largely performed by women and girls is critical to supporting their labor force participation and economic empowerment, justice, and rights. Yet, many significant responsibilities that are part of unpaid care work in low- and middle-income countries (LMICs), such as water and firewood collection and responsibilities for sanitation and cleaning, are not at the forefront of the global conversation on care. These components of unpaid care work necessitate increased attention, funding, and policy solutions.
This event will focus discussion on how investments in aspects of social infrastructure, such as long-term care (LTC) services, provide clear economic benefits. These investments create more jobs than traditional infrastructure, while also fulfilling care needs that impact unpaid caregivers' ability to participate in the labor force. The event will also explore the intersection of climate change and care, as the impacts of climate change are exacerbating time spent on domestic responsibilities like water collection. The ways in which gender-responsive care considerations can be mainstreamed in traditional infrastructure projects will be explored, including how such considerations can be coupled with investments in gender-responsive LTC social infrastructure to create economies that are inclusive and truly sustainable.
Speakers:
– Raquel Lagunas, Global Director of Gender Equality, United Nations Development Programme (UNDP)
– MODERATOR: Mary Borrowman, Senior Economist, International Center for Research on Women (ICRW)
– Other speakers to be announced soon!