#WICxUNGA: Building a Sustainable Tech Industry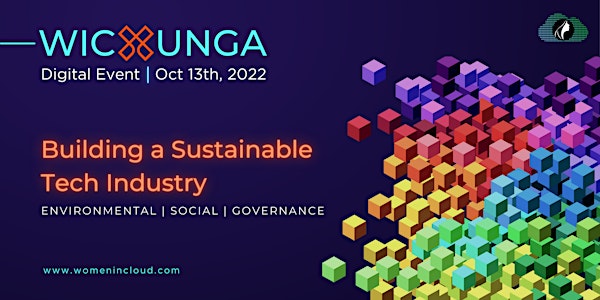 Today's women leaders are at the forefront of sustainability and transformation, especially with the introduction of ESG. At Women in Cloud, we have learned the power of collective access and action to ignite stronger leadership and economic opportunities for women in technology, through the 2030 UN Sustainable Development Goals and ESG Goals. Welcome to #WICxUNGA 2022, where like-minded industry leaders, executives, investors, entrepreneurs and community members come together to share the new narrative that is accelerating digital transformation, economic opportunity, global inclusivity and proven leadership development for our community and beyond.
#WICxUNGA captures powerful dialogue through unique activations focused on UN SD and ESG goals, including environmental support, community social development, governance, gender equality, sustainability, industry innovation and strategic partnerships to achieve our collective mission and vision. Welcome to #WICxUNGA 2022.